Overview and Notes
Hi, we are Steve and Haley and this is our very first video and blog post. Oh my!
We are putting together this Vlog/Blog to document our adventures. Today is New Year's Day (Happy New Year!) and we have been setting goals on what we want to accomplish this year (three years from now and even 20 years from now). One of our big goals is to be traveling in our vintage trailer and seeing this great country that we live in… So in order for us to get on the road, we need to get the trailer livable and roadworthy.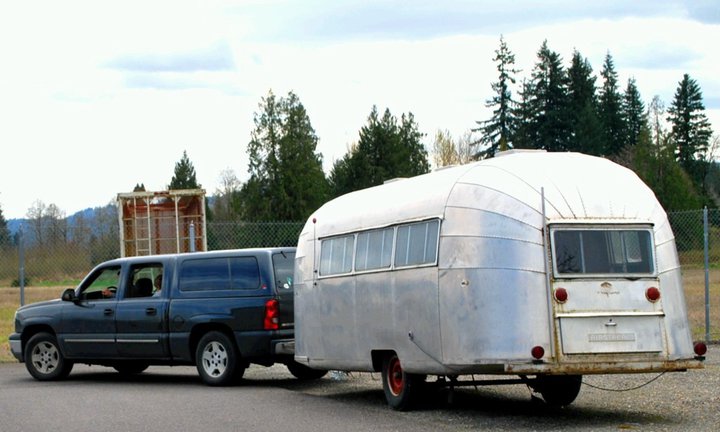 Busting our baby out of storage and bringing it home.
Our trailer is a 1956 Airstream Safari. The body itself is 18 feet long. The total length from ball to bumper is 22 feet. It has 13-panels of aluminum forming each of the end caps. We love the way it looks. We love the floor plan: front kitchen with twin beds in the back. And it needs everything.
Right now, it's a big aluminum tent. When we bought it, the floor was rotten. We have replaced the floor and it is good and solid now, and we are ready for electrical. BUT… electrical is NOT Steve's friend! So, it's good to delegate to professionals who know how to do it safely and correctly. One of our goals in this renovation is to not have our Airstream electrocute us at any time during our travels. That can mess up a trip… and a life!
We are on the five year plan and the Airstream has always been referred to as "our retirement home." That doesn't necessarily mean we will be retiring in five years, but we definitely plan to be more mobile in five years… less in the office and more on the road.
We are emerging empty-nesters. I know that sounds weird, but we have two kids (one in college and one out of college and working) who still live at home. This seems to be fairly common in today's society. So, even though we don't have an empty nest, we are living our lives as IF we are empty-nesters. We have informed our kids that this is the position we are taking, and it was met with a pretty decent reaction. I think they are ready to more independent of us. And they are looking forward to watching us fumble through the next steps of the trailer renovation.
The big part of it, is that we enjoy spending time together as a couple. We really enjoy the journey. Of course the destination and the things you do once you get some place if fantastic, but the process of getting there is something we both enjoy. We look for unusual things to do, or find the most scenic byways, or chat with the locals to find the best places to go and must-do things while we are there. That's the most exciting part… the road trip itself and the adventure that comes with it.
We refer to this process and journey as Turn Right Here, Left.
The Long, Long Trailer; © 1954, Warner Bros. Entertainment
We really are TRHL, and it's not just the mix up in directions. It is to put an extra twist in your daily life. To see what's around the corner that you may not have discovered or even looked for. It's looking for the unusual and unexpected, and embracing it. That's how we find the coolest stuff and we almost always end up with a good story.
Even though this blog is really for our benefit… to keep us motivated and document our journey… we welcome you along with us. We would enjoy hearing from anyone who finds their own adventure, and anything that we would put on our list to Turn Right Here, Left.
So Welcome! We are excited see what happens in the next few months. Next time, we will dive into the trailer… so keep checking in on our progress. Thanks and Happy New Year!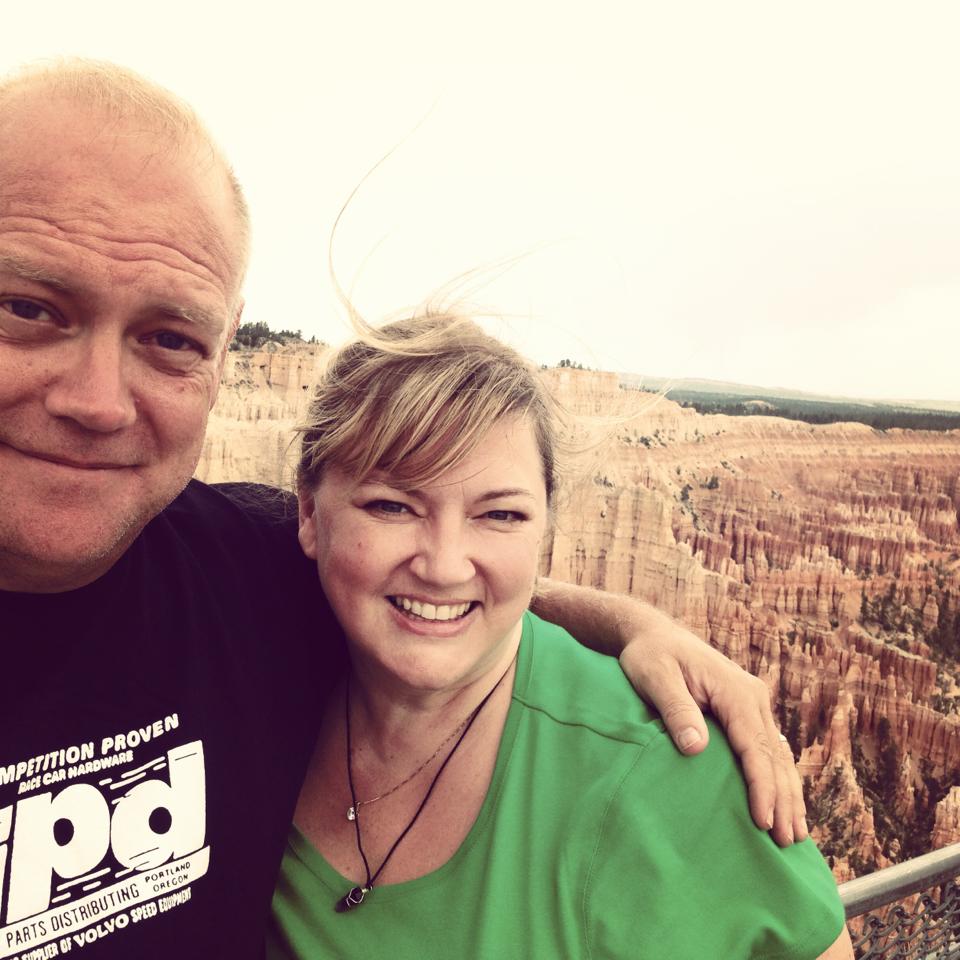 Thank you for all the comments and encouragement. We are making good progress and need you to keep pushing us. Please subscribe and get notifications so you don't miss a single moment of our crazy adventures.
Find more of our adventures at: #moretiming #turihele
Here's how to connect with us and follow our misadventures: