Overview and Notes
This is our second video. Thank you very much for watching! We have had way more views than we expected. Either you guys are really bored OR it is an awesome video. We going to assume it is an awesome video.
This time we are talking about our 1956 Airstream Safari. We need to be really honest and confess that we went shopping for a brand new Airstream about 3 weeks ago… and fell in love with a couple of floor plans. They are very nice! We are seriously considering ditching the vintage trailer with all the work that it's going to take, and buying a new Airstream. (This is a super painful confession for us.)
So WHY are we renovating a vintage trailer?
Our story is fairly interesting because it started a long, long time ago. A couple of our friends that have known us for a long time saw our video last week about our new project and questioned, "New? I remember seeing that trailer a million years ago! You tell me you are really going to do something with it now? Right?!"
Back in 2001 (many years ago) we were bitten by the vintage trailer bug, and since that moment the search was on. Every time we went on a road trip out in the country or on back roads, we practically had binoculars out looking for an old trailer sitting in a field somewhere that we could capture and call our own.
We would drive around with the kids hunting for trailers. Sometimes we'd spot one only to realize it was an old propane tank or horse trailer. That happened A LOT!
When we first spotted our trailer it was NOT for sale, but we could tell this was different than any trailer we had seen before. There was something incredibly unique about the way this trailer was designed, and we instantly fell in love. We thought it was so cool, but never thought we could afford something so beautiful. About 2 weeks later, we found an ad online for a 1954 trailer… even though the year in the ad was wrong, it was the same 1956 Airstream Safari we found earlier and fell in love with.
We immediately made plans to go look at the trailer, and Steve wondered if we should take money in case we wanted to buy it. Let's be realistic… we LOVED this trailer, and it could have been the biggest pile of POO and we still would have bought it!
So… we bought it. And a few days later the guy we bought it from towed it to our house. Why did he tow it to our house? We didn't even have a tow vehicle, of course! That's how much of a newbie we were.
We didn't have a tow vehicle, and we didn't have a place to store it. BUT… we had the trailer we'd been dreaming about, and I'm sure our neighbors loved us!
Let's go right into the sad truth…
There is the sad truth to this whole sorted tale. We have this book that documents all the plans, ideas, and purchases we have made for this project. On the cover of this book is a picture of our son, Max, when with bought it. He is sitting in his Little Tykes car, our "tow vehicle." He is about 3 years old in the picture… he's now almost 20 years old! So there's the sad truth. Maybe those skeptics were on to something.
It's not like we parked this and went in and sat on the sofa for 17 years. We did a lot of other things. We had this great trailer, but wanted to fix it up right. It's a 1956 Airstream and we didn't want to just slap it together. Resources were limited and progress was S L O W .
In 2006 we put the Airstream in storage, and took on another project (that we are full-timing in now!) The project is our house. If you are interested in the restoration adventures of our home you can read all the details here: www.greshamrummerfun.blogspot.com
We did spend several years working on our home. It is our forever home, and it was important to make that project our priority. Now that the home is livable and at a place where we don't have to spend every waking moment working on something, we feel that timing is right for us to jump back into our Airstream dream.
So, that's where we are right now. We do have a plan…. There is a method to our madness. We will share that plan with you in our next vlog.
Thanks and stay tuned. The fun is just beginning! Subscribe and follow us on our crazy adventure. It really does help us stay motivated and accountable. See you next time on Turn Right Here, Left!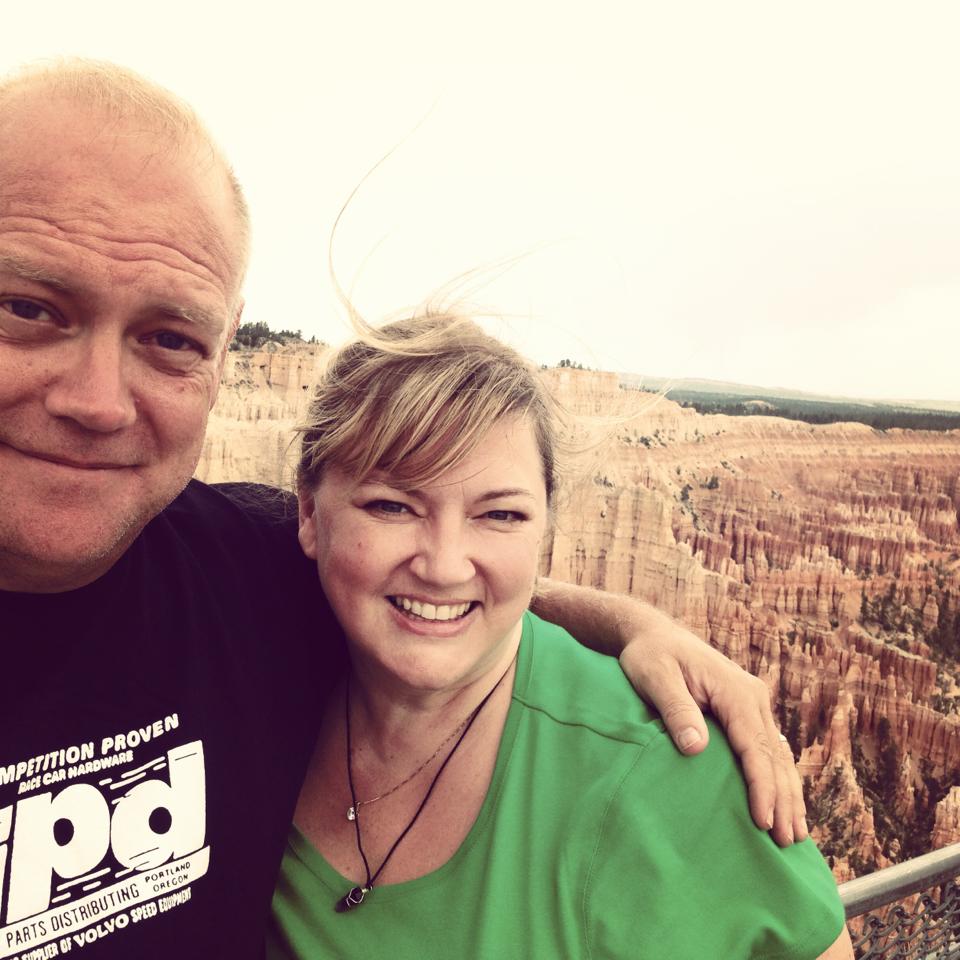 Thank you for all the comments and encouragement. We are making good progress and need you to keep pushing us. Please subscribe and get notifications so you don't miss a single moment of our crazy adventures.
Find more of our adventures at: #moretiming #turihele
Here's how to connect with us and follow our misadventures: